Biden puts kids in cages, but not in schools
Biden repeatedly attacked Trump for putting children of illegal aliens into 'cages' near the southern border—all in the name of national security. Kamala pushed this further by saying Trump was putting 'babies' in cages and how horrific it was. The always hyperbolic Alexandria Ocasio-Cortez ramped it up further and stated that immigrants in camps on the southern border were being "brutalized with dehumanizing conditions and dying!" She then went on to call them concentration camps.
—GrrrTeam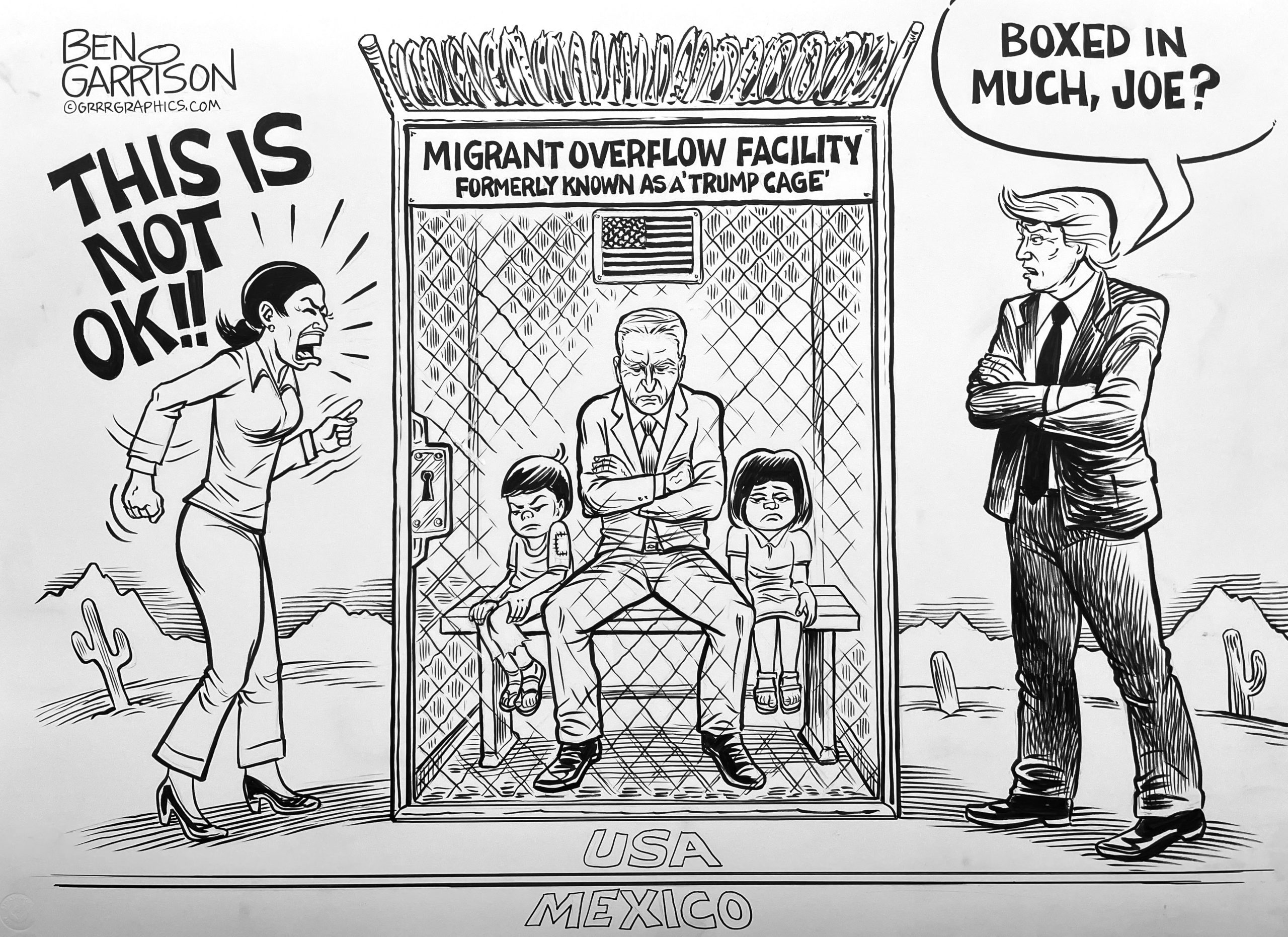 Join Us on Subscribe Star- (Like Patreon but without the Cancel Culture Attitude )  Make a monthly donation and you will see new cartoons first before public release! Thank you for the support- click to view!
Note: GrrrGraphics is an Amazon Associate. Your purchases through any of our links will help support GrrrGraphics and keep our cartoons online at NO COST to you!  Amazon Home Page